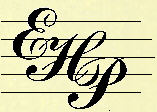 Singing the 1974 Debut Recital

Play Debut Recital mp3 Home page

Charlie:† Iím glad the Leonard Bernstein pieces are on the website.† There needs to be light-hearted stuff like that.
Elizabeth:† One thing that doesnít come through in the website is my comic side.† I did a lot of comic stuff at the opera.† I did Strauss operettas were I was supposed to be funny, and I was.† Whatís recorded is all the serious poetic stuff.† Comedy is something I did in operas but wasnít my serious singing.† I played the fool plenty.† Thatís probably why I only did one Lucia.† They didnít know I was a dramatic actress.† I did a lot of comic roles because of the nature of my voice, light and youthful.† I played soubrettes.†
Charlie:† Were there any good comic roles that you liked?
Elizabeth:† Sure.† The work was fine.† When you are working in an opera house as part of the ensemble cast--they give you a role; you do it.† The first role I did in Augsburg was in a comic opera called The Merry Wives of Windsor by Otto †Nicholai.† I sang Frau Fluth.† She was a comical character.† I did Norina a couple of times in Don Pasquale.† Sheís a funny girl.† There were lotís of Adeles in Die Fledermaus.† I did soubrettes from other Strauss operas.† Instead of† Queen of the Night, for most of the years in Germany I was singing Papagena.† Sheís a silly girl.†
When I performed with someone like Hager it was always something serious.† He didnít know anything about my funny bone and thought it was curious that I was playing comic roles in the opera and the things I sang with him were all so serious and spiritual like the Mozart C Minor Mass.
Charlie:† The Leonard Bernstein songs are adorable.
Elizabeth:† There Iím acting the part of a 10 year old.† The second half of the debut recital is American stuff like Baby Doe.† You wonít be singing that in Germany.
Summertime is an encore piece.† I wasnít going to do the role of Serina because Porgy and Bess is written as an African American opera by George Gershwin, who stipulated that in America only African Americans would perform it.† He lifted that ban for European opera houses but most of those houses hire at least the solo ensemble with the correct singers.† Then they black face their choruses, they canít hire an entire chorus.
Charlie:† How about some background on the Debut recital.† Wasnít it your first public performance outside of a school setting?
Elizabeth:† It was a debut in several senses.† I had left Grosse Pointe as a long-haired Joan Baez type and gone to conservatory.† Our parents wanted me to do a debutante party in the old tradition, the white dress and the red rose and the whole thing.† I said, ďBut thatís not my life.† Iíll debut as a singer, Iíll give a recital.Ē† The appropriate debut age would have been Junior year.† I didnít feel ready so I waited until í74 and gave what I felt was representative of the work Iíd done in those 4 years.† I came home as a very young, but polished ready to go singer.† I wanted my debut for my parentsí friends to reflect where I was and where I believed I was going.† I wanted to make an impression where they would take me seriously in my chosen area.† I think I accomplished that.† Thereís a picture in the other room you might want to scan of me with a very large grin on my face, looking very relieved.† This was more of a social occasion than a music occasion.† It was about and for my hometown and my parentsí friends.
Charlie:† Wasnít that the first time most of them had heard you sing?
Elizabeth:† It was a revelation for many.† I remember the nicest compliment I got was from a gentleman who came up to me and said, ďMy wife dragged me to this concert and, I will tell you, I liked it a lot, I loved what you did. †But please, donít tell my wife because she will start dragging me to all this stuff.Ē† I told him, ďYouíre secret is safe with me.Ē
Charlie:† Good story.† So the event was a recital with a nice reception afterwards?
Elizabeth:† A very nice reception.† I was aware that I had something to prove.† I craved their respect, I didnít want to be like Trumanís daughter.† I did more hometown performances in later years.† Those are not for your career, those are for the folks at home.† Once I got a bad review in the paper for one of them and I wondered, what was he doing at our party anyway?† I didnít need, want, or expect a review for a home town gig.
(Interview with Elizabeth Parcells 2005)