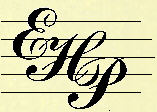 Singing Hodie Nactus Christus Est
Charlie: What is there to say about Hodie
<![if !supportEmptyParas]> <![endif]>
Elizabeth: Canton audio speaker company commissioned that. They wanted a Christmas album, which we didn't have so we developed one. We included German carols arranged by Bach. The Benjamin Britton set was written for chorus and harp and I thought, how about soprano and guitar? We arranged them and adapted the harp part for guitar.
<![if !supportEmptyParas]> <![endif]>
The Corale Variations by Praetorius is an instrumental work based on the "In Dulci Jubilo", which is the old hymn. So I worked myself into it and made it into a kind of 4 tier cantata.
<![if !supportEmptyParas]> <![endif]>
Charlie: So "Corale Variations" is another arrangement made by you and Felix?
<![if !supportEmptyParas]> <![endif]>
Elizabeth: Yes. The John Jacob Niles pieces are our arrangements. In fact, we should credit Peter Faust for some of that. The number 17, Lulle, lullay is my arrangement. The other two were arranged with help from Peter Faust. I'd like to see Felix make guitar scores for those.
(Interview with Elizabeth Parcells 2005)