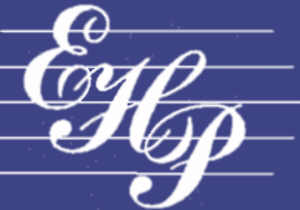 Duo Background
Singing | Notes | Photos | Symbol | Memoriam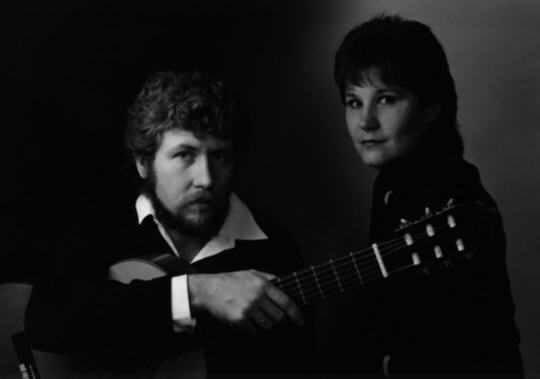 The Duo for Voice and Guitar was formed by Elizabeth Parcells and Felix Justen in 1986. Since then, we have performed hundreds of concerts and made recordings of the wonderful music written for voice and guitar by great composers. Our music spans the centuries and styles up to the present day. The universal appeal of the lovely classical guitar and sweet soprano singing is compelling.

The Artists: Elizabeth Parcells is an internationally acclaimed coloratura soprano, whom you can meet on the Home page.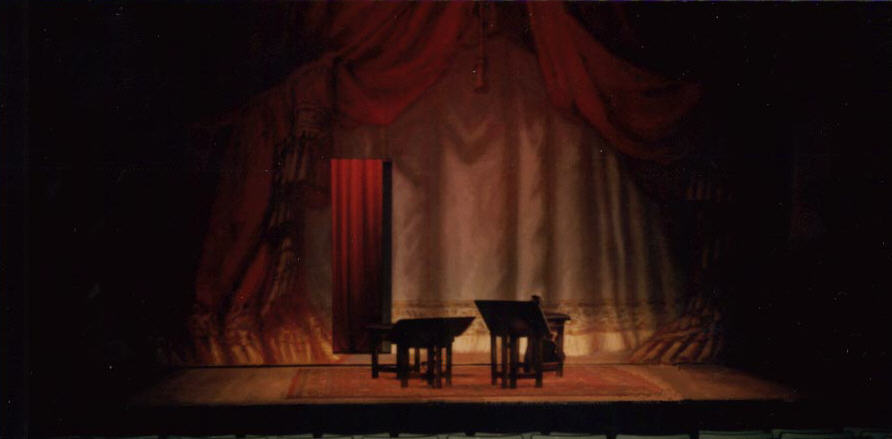 Stage for a recital in Basel, Germany
Felix Justen, guitarist, born in 1955 in Germany, began his formal guitar studies with Michael Weigand at the Dr. Hoch Conservatory in Frankfurt am Main. He went on to study in soloist classes with Prof. Michael Teuchert at the University of Music and Performing Arts in Frankfurt.
Along with his activity as a guitar soloist, he works in a number of chamber music combinations, accompanying various instrumentalists including flutists, harpists and singers. He is a highly respected and effective music teacher in his home town of Limburg as his dozens of students will affirm. His work draws on his multiple talents in arranging, composition, and playing in several musical genres.
His ten year collaboration with Elizabeth Parcells on the Duo for Voice and Guitar produced many, many recitals and concerts in Europe and the USA. The Duo was featured at the festival at Wolfegg and the auspicious Rheingau Festival in Germany. Under the sponsorship of the Pro Musicis Foundation in New York, the pair played in the Opera Comique in Paris and the Medici Palace in Rome, and most recently, in Carnegie Recital Hall in New York.
The recordings presented here on the website represent their most important repertoire and musical work which earned them so much critical acclaim.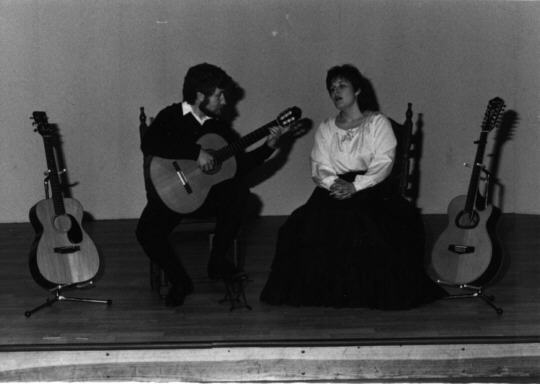 ---
We use guitars built especially for the Duo by Nicolaus Wolff of Germany to our specifications. Our recordings were all engineered by Werner Michel of Ramstadt Germany to the highest of fidelity standards
We hope you enjoy hearing our collection of mp3 sound bytes from our CD productions.